We are so excited to be in Chicago and look forward to welcoming you in to experience the milk + honey difference.
BOOK NOW
Learn About What We Offer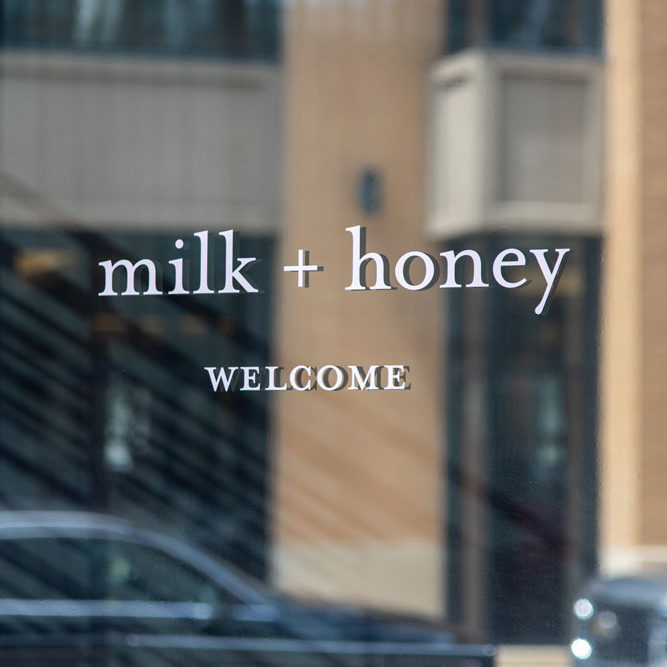 Chicago Location Information
We are located at 945 N. State St. Chicago, IL 60610 on the second floor above the Walgreens between Oak St. and Walton St. There is street parking available on State Street. Meter and "Pay to Park" options are available on Oak St. and Lasalle St. We do not validate parking in any of the nearby garages. Location Address: 945 N. State St. Chicago, IL 60610
Hours: Monday-Sunday: 8am - 10pm Please note this location is cashless. We accept all major credit cards and milk + honey gift certificates.
Join An Award-Winning Team
At milk + honey, we are deeply committed to helping our employees achieve their personal and professional goals.
Our mission is to make people feel good, and that includes our employees.
We believe that the foundation to the success of our organization depends on a great employee experience and includes a diverse, values-driven, team-oriented culture with generous compensation and benefits offerings.
Why milk + honey?
Team-oriented, diverse, and supportive culture.
Focus on development (growing professional + personal leaders).
Competitive pay, benefits, including 401k + PTO with room to advance.
Female founded company.
Great discounts on products and services.
Growing + scaling – lots of opportunities to grow with us.
JOIN OUR TEAM
KARLA | Gold Coast General Manager
"I love working at milk + honey, and I find so much joy in working hard to be of service to my team and clients! I love working in a beautiful spa with a great group of individuals who care about our clients and products just as much as I do!"
BELINDA | Nail Therapist
"What sold me was that it was a local business owned by a woman who had a vision that I admired. She had a vision and sat down with each one of her employees to include us in the vision. It was a group vision – not just hers. Our founder, Alissa, doesn't compromise because of money. I told her that if you look out for your employees, they will be loyal to you. Here I am 13 years later."
Give the gift of milk + honey
Indulge your friends, loved ones, and colleagues with a spa gift certificate to milk + honey.
Our gift certificates can be purchased for any spa treatment, service, or product, in any amount, and they never expire.
Give them what they love.
GIVE A GIFT CERTIFICATE