Meet medSPA the milk + honey way
We're excited to introduce you to our expert team of medical doctors, physicians assistants,
nurse practitioners, licensed laser technicians, and aestheticians.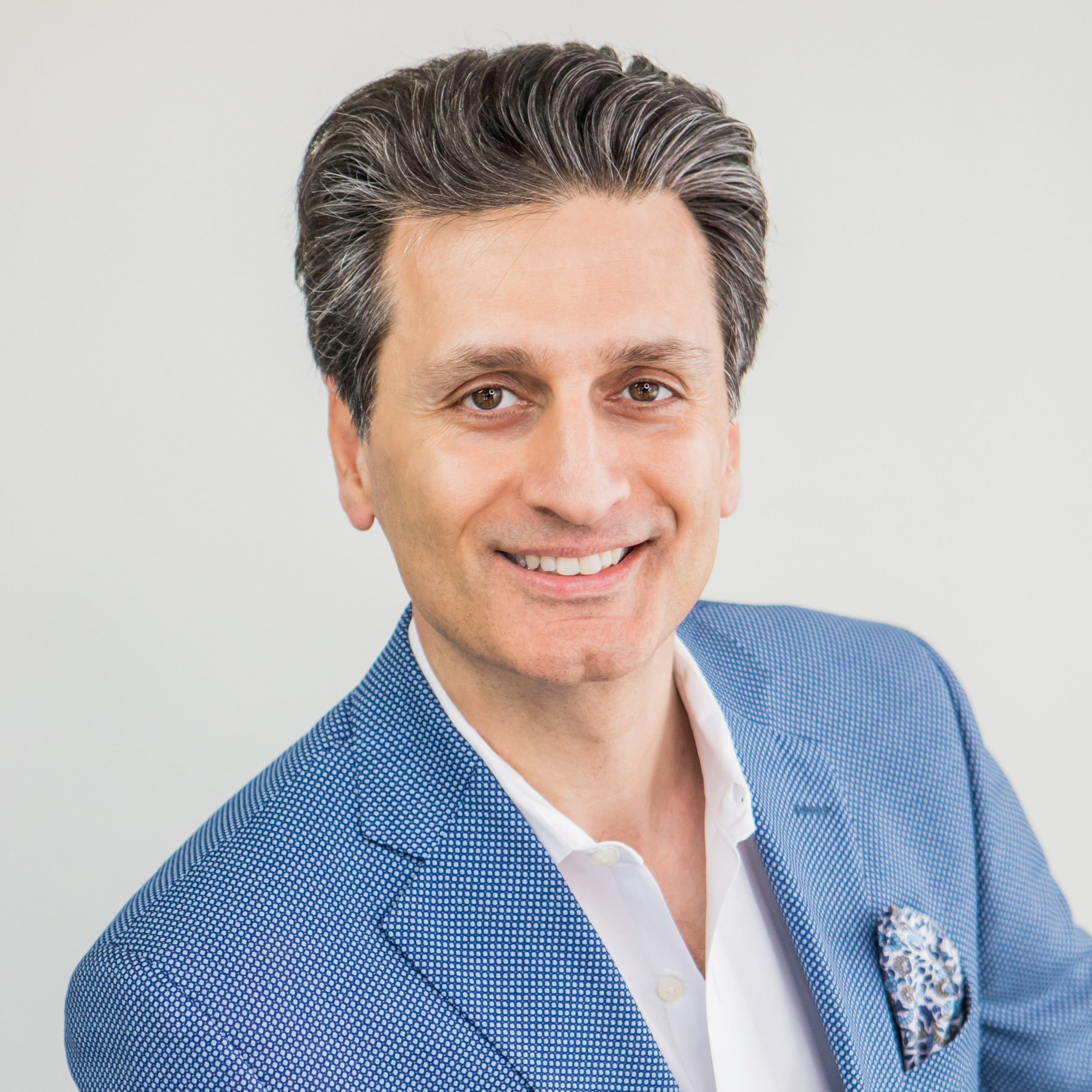 Dr. Sanjay Sharma | Board Certified Plastic Surgeon, MD, FACS
Sanjay K. Sharma, M.D., F.A.C.S., is a Board Certified Plastic Surgeon dedicated to providing his patients with superior results from their cosmetic and reconstructive surgery. As a Plastic Surgeon with specializing training in Hand & Microsurgery, Dr. Sharma utilizes the latest, most innovative techniques that have been proven safe and effective to give his patients the beautiful results they desire.
In 2003, Dr. Sharma founded SKS Plastic Surgery, PA with the goal of providing the highest quality plastic surgery services to residents of Central Texas. Whether he is rejuvenating the face or eyes, or reshaping facial structure, Dr. Sharma employs the best, most current techniques based on his extensive experience and highly specialized training.
As a leader in the development of clinical, education, and research programs for the old Brackenridge Hospital, and now for the new Dell Seton Medical Center at the University of Texas. Dr. Sharma is a distinguished professional providing specialized services and care in addition to cosmetic and reconstructive procedures for patients in Central Texas. He has published numerous articles on both plastic surgery and hand surgery and has been invited to present research at national meetings across the United States. He often speaks to groups, both informationally and educationally, on topics such as cosmetic surgery, hand surgery and trauma reconstruction.
Dr. Caroline Clarke | MD
Dr. Caroline Clarke, a native Houstonian, has had the privilege to train with every major institution in the Texas Medical Center involved in surgical education. She has a broad training in reconstructive surgery for cancer, traumatic injuries, mass weight loss, and birth defects. Dr. Clarke is fully trained in aesthetic surgery with special interests in facial rejuvenation and body contouring. Additionally, she advocates the importance of proven, non-surgical therapies to optimize and maintain patients' results.
Dr. Clarke's current practice is primarily in The Woodlands, Texas. She is excited to support the team and see patients at milk + honey | River Oaks.

Dr. Daniel Gould | MD
Dr. Gould is a world-renowned Plastic Surgeon practicing in Beverly Hills, California. He is an MD, PH.D. & board-certified by the American Board of Plastic Surgery. He is an editor of the Aesthetic Surgery Journal, has written over 120 peer-reviewed publications in highly rated plastic surgery journals. His education includes The University of California Los Angeles, Baylor College of Medicine, and Rice University. He underwent his Plastic Surgery residency at the University of Southern California, followed by a fellowship in Aesthetic Surgery in Beverly Hills and Marina Del Rey, CA. Throughout his career, Dr. Gould has specialized in facelift and drainless tummy tuck and developed special interests in anti-aging laser treatments and injectables. He is an expert injector and laser-certified specialist as well as radio-frequency microneedling. To pursue those interests, he is now partnered with milk + honey and has become the medical director and supervising physician at medSPA the milk + honey way.

Claudia | PA-C
Claudia is a certified Physician Assistant fluent in Spanish, English, and intermediate in Portuguese. She moved to Austin, TX in 2021 to join medSPA the milk + honey way, and over the past 9 years, she has worked in Internal Medicine, Facial Plastic Surgery, and Medical Aesthetics. Having a conservative approach to injections, Claudia is dedicated to enhancing each patients' unique features. While she is passionate about all treatments, her favorite is the lip enhancement.
Kari | Licensed Laser Technician & Aesthetician
Kari comes to medSPA the milk + honey way with much passion and dedication for esthetics and her clients. Kari is a Licensed Aesthetician and Laser Technician with certifications in Skin Pen Microneedling, RF skin resurfacing and RF skin tightening. She strives to give her clients the best experience and personal attention with all treatments and procedures she performs. She truly enjoys and loves helping her clients, really listening to what their skincare goals are, and having educational conversations to make a plan to get them where they want to be in their skincare journey. Kari understands the subtle relationship between looking and feeling one's best and its significant contribution to the clients overall feeling of wellness.

Austin | Arboretum Market
Allison | MSN, APRN, FNP-C
Allison is a board certified, Family Nurse Practitioner with over 16 years of experience in the medical field. After graduating with honors, and obtaining dual degrees in both Nursing and Business Administration from the University of Louisiana at Lafayette, she went on to obtain her Master's of Science in Nursing degree from the University of South Alabama. After years of specializing in Family Practice, with additional experience in Emergency Medicine and Urgent Care settings, Allison was introduced to the world of aesthetics, where she developed a passion for non-surgical face and body rejuvenation. Having trained under the guidance of board certified plastic surgeons and dermatologists in the field, she has acquired a wealth of knowledge that has led to her marked success in the aesthetic industry. She has acquired a multitude of certifications leading to her specialization in cosmetic injectables including neuromodulators, dermal fillers, Kybella, and sclerotherapy, as well as laser therapies, microneedling, chemical peels, Coolsculpting and more. Allison believes in taking a preventative and proactive approach to facial aesthetics, and strives to produce beautiful, yet natural looking results with each client's individual aesthetic goals in mind.

Tosin | MSN, APRN, FNP-C
Tosin is a board-certified Family Nurse Practitioner with over 10 years of clinical experience. She is a graduate of Texas A&M University and holds bachelor's degrees in psychology and nursing. She graduated cum laude with her Masters of Science in Nursing from the University of Texas Health Sciences Center at Houston. She began her nursing career in oncology, working alongside renowned physicians in the nation's largest medical center. Upon completing a graduate dermatology internship, Tosin was able to hone in on her passion for medical aesthetics. She believes in providing personalized treatment plans that acknowledge everyone's unique differences to provide their ideal aesthetic. She holds multiple certification is dermal fillers and neuromodulators and continues to stay up to date with the latest techniques and standards in the industry. Tosin is a native Houstonian. When she is not working, she enjoys spending time with her husband and family. She is an avid runner, enjoys traveling and the outdoors.
Alisa | MS, PA-C
Alisa is a seasoned Physician Assistant with over 16 years of experience caring for patients. Since 2012, Alisa trained with a board-certified plastic surgeon, assisting in the operating room and clinic, performing procedures, and caring for reconstructive and cosmetic patients. Alisa honed her creative skills as a leading aesthetic physician assistant by combining 10 years of cosmetic experience with a detailed approach to address each client's request. Alisa creates unique treatment plans that enhance each client's natural beauty. She has a very approachable bedside manner and takes great pride in providing ongoing education while deciphering fact from fiction in this world of social media. Alisa has lived in Houston since 2012. She is a Kentucky native, graduating Magna Cum Laude from the University of Kentucky's Masters in Physician Assistant Studies in 2006. She is an avid reader, staying up-to-date on the latest aesthetic practices.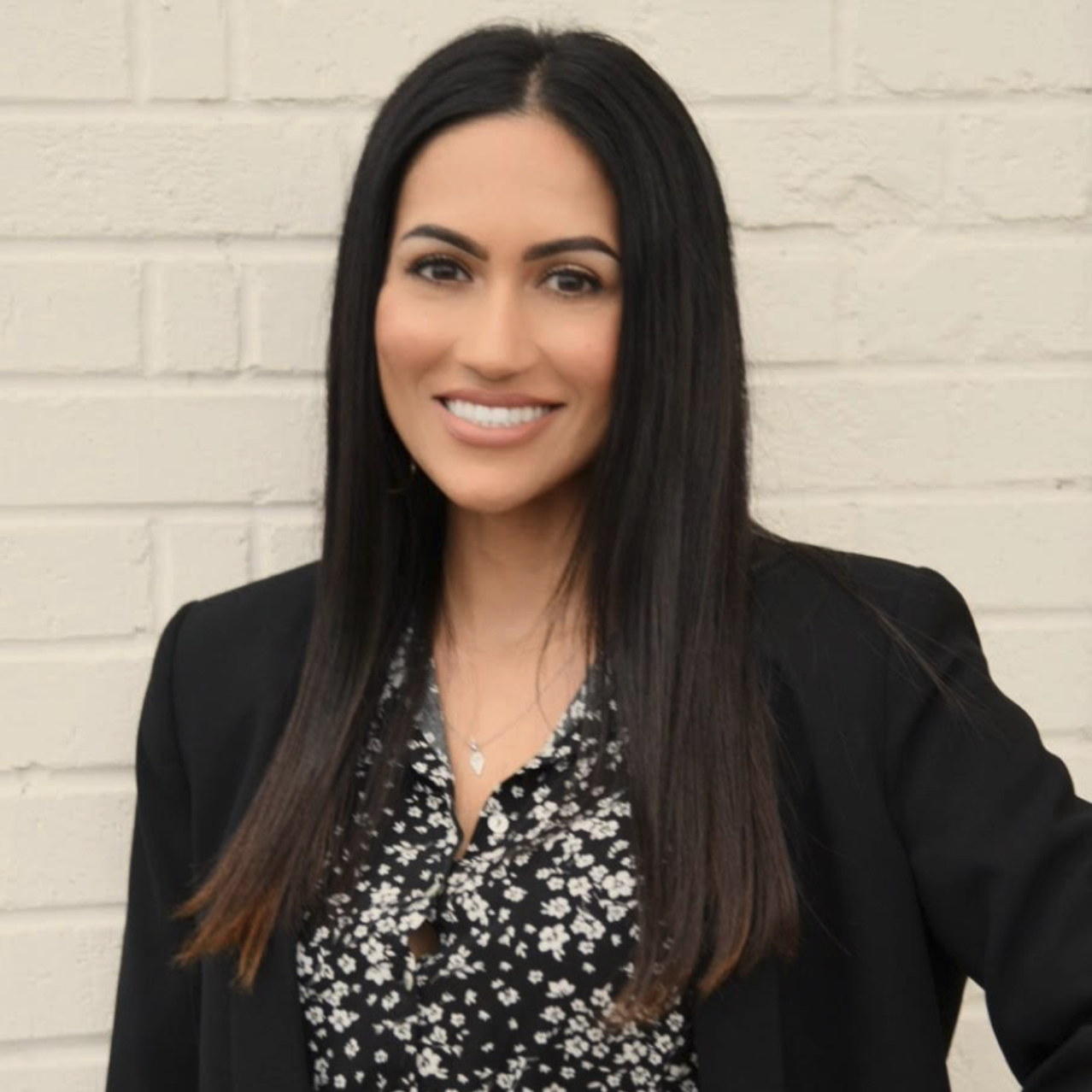 Anitha | MSPAS, PA-C
Anitha is a board-certified Physician Assistant and cosmetic injector. She found her love for medical aesthetics while obtaining her graduate degree at Keiser University in southern Florida, and since moving back to her hometown of Dallas, Anitha focused on injectables and non-surgical cosmetic treatments over the last seven years. She values continuing education and strives to deliver the safest, most efficacious and cutting edge treatments for her clients.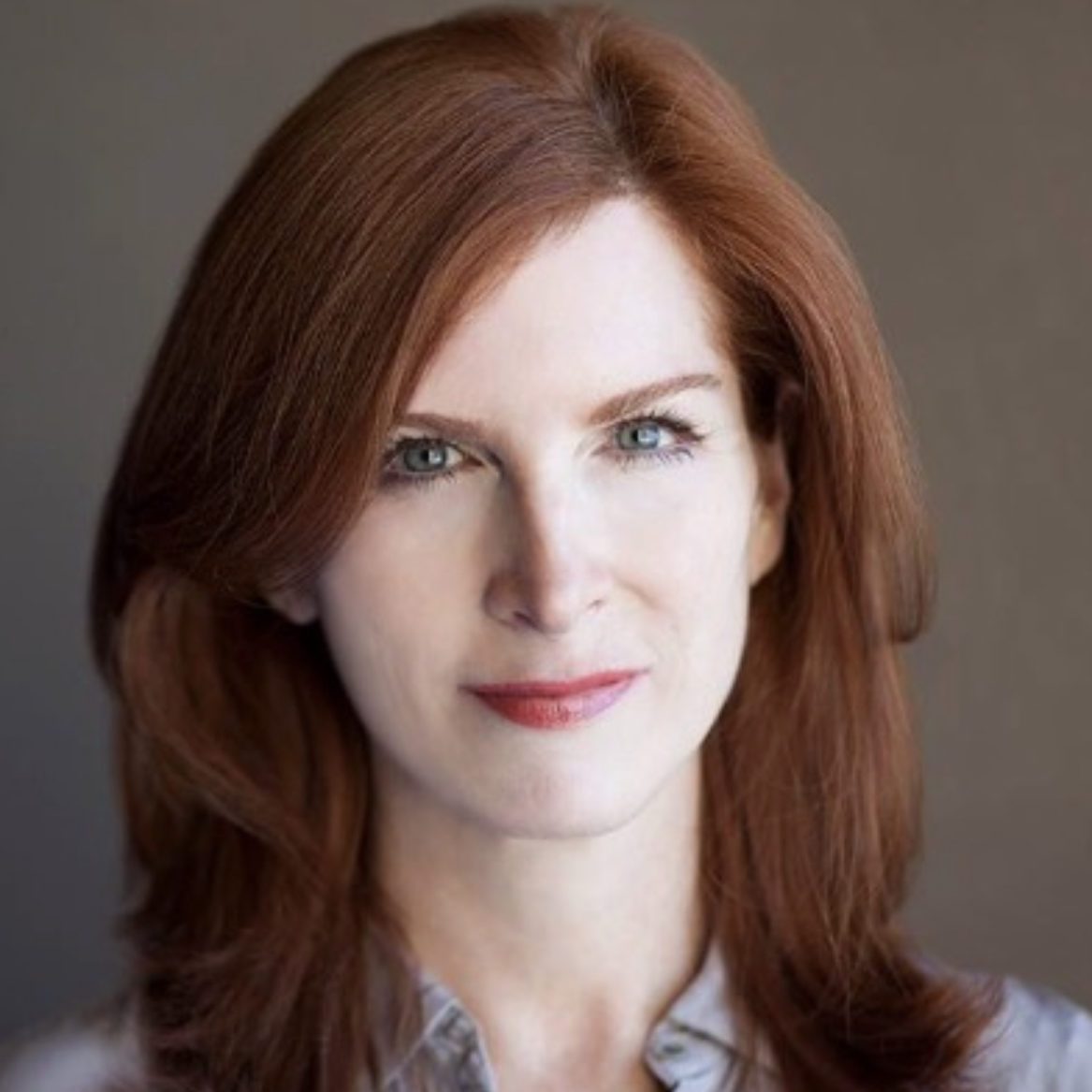 Alice | R-PA
Alice is a Physician Associate with more than a decade of experience in Aesthetic Medicine. She completed her undergraduate degree at The University of Arizona and her PA training at St. John's Catholic Medical Center. Alice had the privilege of receiving her training from top Plastic And Reconstructive surgeons and Dermatologists in New York City. She practiced in New York for ten years and has been living and working in Los Angeles since 2017. Alice's theory of practice is to work collaboratively with patients to achieve their desired results while maintaining a fresh and natural appearance.
Melanie | NP-C
Melanie is a board-certified adult health nurse practitioner originally from Connecticut. She graduated from the NYU College of Nursing and has 11 years of nursing experience. Her passion for beauty and aesthetics began as a child model. She was an 'Elite Look of the Year' finalist when she was 15 and continued to model throughout high school and college. Her career in medical aesthetics began in 2017 on a travel nursing assignment at the Stanford Healthcare Dermatology Clinic in Palo Alto, California. She loved the Cali lifestyle and weather and decided to relocate here full-time. Prior to aesthetics, she worked on a med-surg unit for six years at Stony Brook University Hospital in Southampton, New York. Her favorite treatments she offers at milk + honey are Botox and Dysport injections. In her opinion, it's the quickest way to look refreshed, rested, and lifted by reducing fine lines, wrinkles, pore size, sweat, and oil production. In her free time, she enjoys gardening, relaxing in nature, and checking out art in galleries and museums around the world.

Los Angeles | Culver City
Sydney | PA-C
Sydney is a Physician Assistant (PA-C) that attended ASU for her Bachelor of Science in Kinesiology, and then Midwestern University for PA school. She grew up in the Seattle area before moving to to Arizona for school. Sydney has been practicing aesthetic medicine for over 10 years. She loves doing filler treatments, especially lips and cheeks. Sydney has a natural aesthetic and never wants her clients to look "done"! Fun fact about Sydney, she used to jump rope competitively.
medSPA treatments
Offered at our Arboretum Market, River Oaks, Clearfork, Brentwood, & Culver City locations
Click to Learn about Dr. Hollmig's transition
Dr. Tyler Hollmig has transitioned out of his role as a Medical Director at milk + honey Medspa as of Monday July 18, 2022.
Our team of milk + honey Medical Directors, physician assistants, nurse practitioners, and nurses will continue to provide you with excellence in medical care. All historical medical records can be accessed from any milk + honey location to ensure continuity of your medical care. While we anticipate no disruption in your care, you are, as always, free to request a copy of your records at any time.
Have any questions?
Contact us at [email protected].
Ready to schedule your next appointment?
Book online at milkandhoneyspa.com/medspa-treatments or
Book through the milk + honey spa mobile app. You can download the app at milkandhoneyspa.com/milk-honey-mobile-app.
Need help choosing a new milk + honey Medspa provider?
Call our main line at (844) 645-5772 or meet the team online at milkandhoneyspa.com/medspa-team.